Monika Leisch-Kiesl, Franziska Heiß (2022). ULRIKE ETTINGER. cultural displays. In: Monika Leisch-Kiesl, Franziska Heiß (Eds.), Was sagt die Kunst? Bielefeld: transcript Verlag, S. 150-158, https://doi.org/10.14361/9783839461365-020
Ulrike Ettinger, Barbara Schrödl (2022). Meeting the expectations of western consumers. On the Romanian film Beyond the Hills by Cristian Mungiu. In: Pamela Church Gibson, Stella Bruzzi, … (Eds.), Film, Fashion & Consumption, 11 (1), p. 51-72, https://doi.org/10.1386/ffc_00039_1

Ulrike Ettinger (2022). Differente Sichtweisen auf rumänische Folklore-Mode im sozialistischen Rumänien. In: Bianca Koczan, Linda Olenburg-Cava (Eds.), Intelligente Verbindungen | Band 3 (2021), Studien des Textilen und der Mode | Promovierende Perspektiven, Beiträge der Spring School Berlin | 25.-26. Mai 2017, Austrian Center for Fashion Research (ACfFR), Akademie der bildenden Künste Wien, AMD Akademie Mode & Design | Fachbereich Design der Hochschule Fresenius, netzwerk mode textil e.V., https://www.intelligente-verbindungen.de/band3.html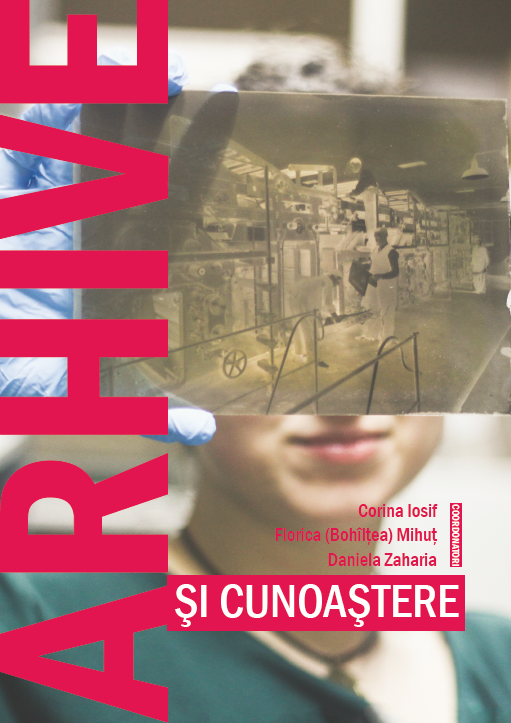 Ulrike Ettinger (2020). Despre »portul popular« prin practici artistice şi curatoriale ['Questioning the "Folk Costume" by Means of Art and Curating']. In: Corina Iosif, Florica (Bohîlţea) Mihuţ, Daniela Zaharia (Eds.), Arhive și cunoaștere. Studii în arheologie și antropologie culturală, The National Museum of the Romanian Peasant and The University of Bucharest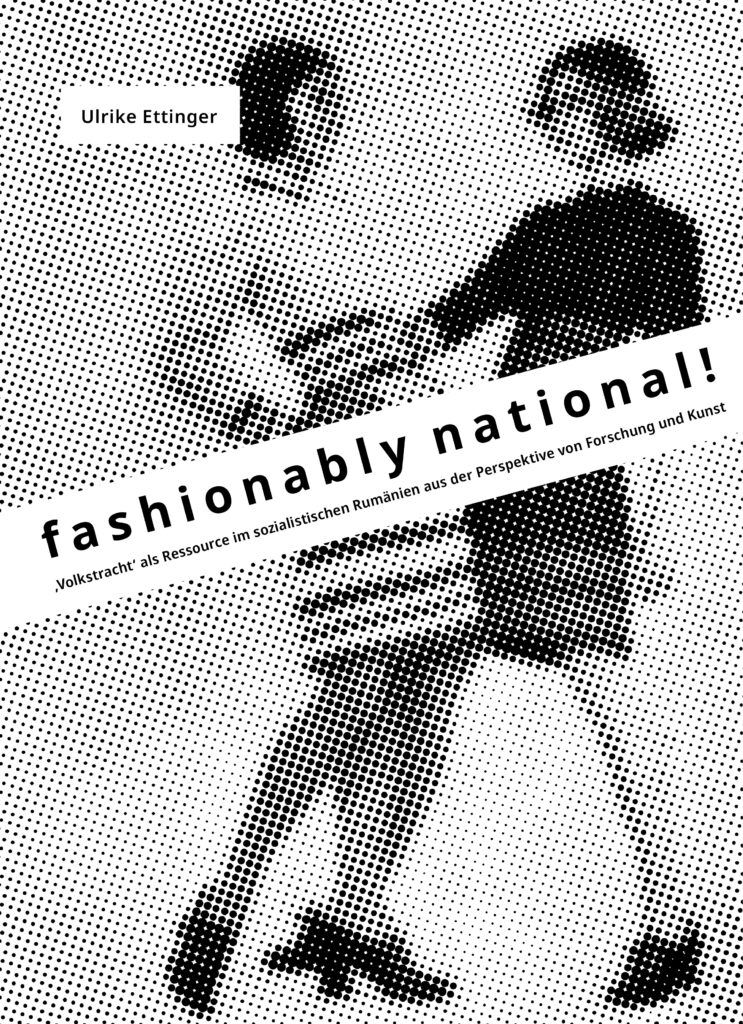 Dissertation / PhD-Thesis
Ulrike Ettinger (2020). FASHIONABLY NATIONAL! ,Volkstracht' als Ressource im sozialistischen Rumänien aus der Perspektive von Forschung und Kunst. Bauhaus University Weimar, https://e-pub.uni-weimar.de/opus4/frontdoor/index/index/docId/418

Ausgehend von der vielfachen Verwertung der bäuerlichen Kleidung durch den Staat während des Sozialismus in Rumänien wird in der Arbeit das 'Gemacht-Sein' von Volkstrachten befragt entlang von im untersuchten Zeitraum wirkenden Diskursen, wie dem Prozess der Modernisierung oder der Hervorhebung nationaler Werte. Die künstlerische Forschung setzt dabei auf Simulacra (Roland Barthes). Ziel war, tradierte Formate der Wissensaufbereitung und -verbreitung zu appropriieren, so auch von Strategien, die auf der Ebene von Bildern und Sprache agieren, um eine Re-Lektüre sowohl von 'Volkstracht' im Sozialismus als auch von ihren Entsprechungen nach 1989 zu ermöglichen.
Based on the multiple use of peasant clothing by the government during socialism in Romania, this study questions the making of folk costumes along discourses effective in the investigated time period, such as the process of modernization or the enhancement of national values. The artistic research thereby relies on simulacra (Roland Barthes). The aim was to appropriate established formats of processing and disseminating knowledge, including strategies that operate on the level of images and language, in order to enable a re-reading of both folk costumes under socialism as well as their equivalents after 1989.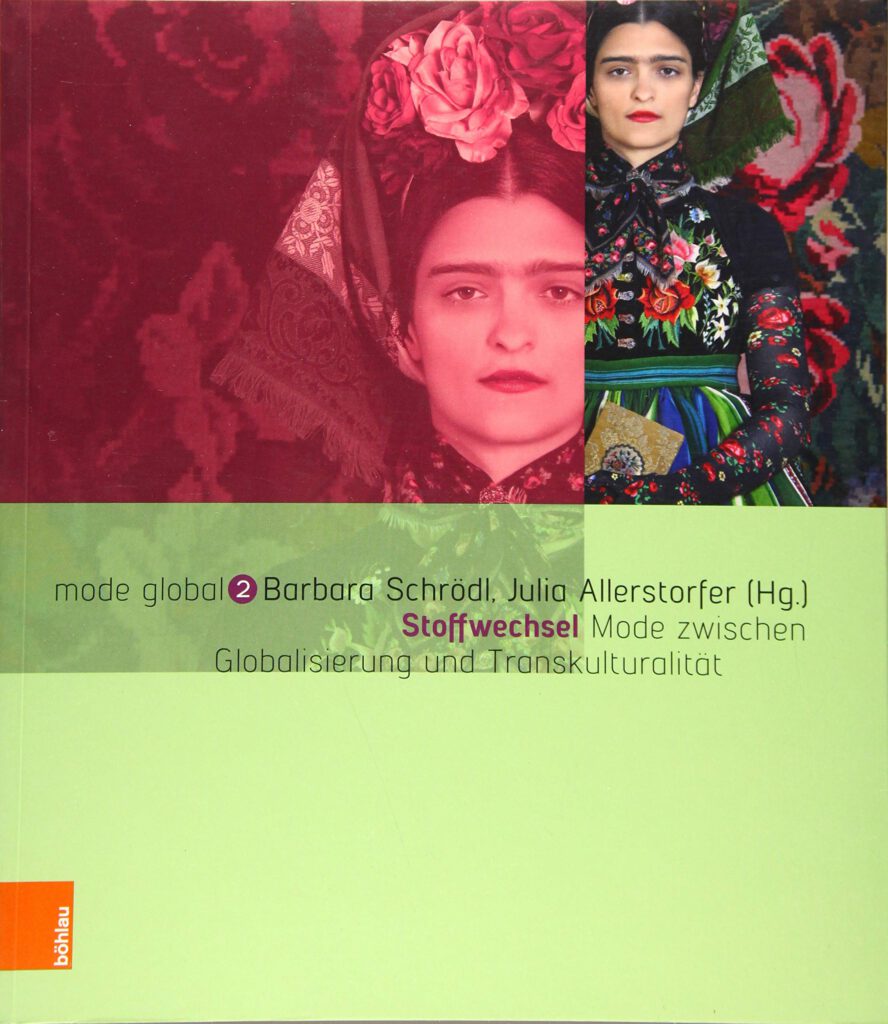 Ulrike Ettinger (2019). Neue/alte Ressource: rumänische Volkstrachten (re-re-)reloaded, in: Julia Allerstorfer, Barbara Schrödl (Eds.): Stoffwechsel. Mode zwischen Globalisierung und Transkulturalität, Series: Mode global, ed. by Burcu Dogramaci, vol. 2, Köln Böhlau, p. 57-70
Ulrike Ettinger (2015). cultural displays, Veröffentlichung im Eigenverlag, 16-seitig, DIN A4, Auflage 100
Ulrike Ettinger (2015). kleine Etymologie der rumänischen Volkstracht, Veröffentlichung im Eigenverlag, rum. und dt., 64-seitig, DIN A6
__________________________________________________________

Ulrike Ettinger (2010). Vergangenheit, Gegenwart und Zukunft eines populären Kleidungsgenres. Rumänien – aus dem unvergänglichen Schatz seiner Volkstrachten. In: Writings lost & found • Textes de tiroir, Martor 15 – The National Museum of the Romanian Peasant Anthropology Review, p. 37-47